2021 AssessTech User Forum: Agenda and Speakers Announced
2021 AssessTech User Forum focuses on competence management for an integrated world.
This year's user forum will be a hybrid event taking place at The Woburn House Conference Centre in London. We will be focusing on the future of competence in a constantly changing and increasingly integrated world.
We will have speakers from AssessTech providing updates on the software and product releases and also the roadmap going forwards. We have invited customers from across the railway industry to share their insights into how they are successfully using our solutions.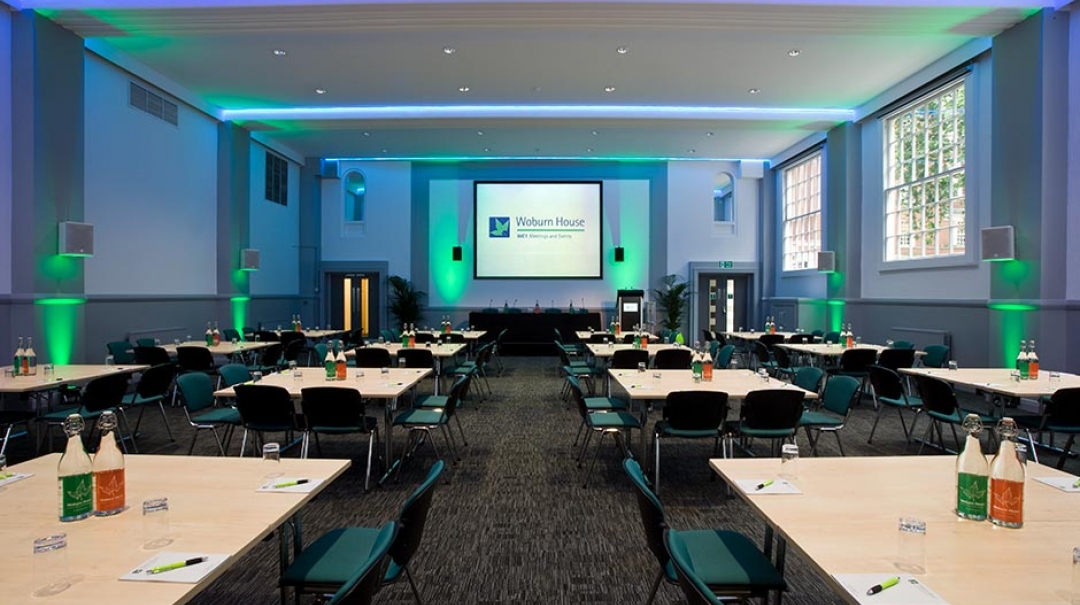 Woburn Hall Conference Centre
Highlights from the event in 2019
The user forum provides a fantastic opportunity for our customers to come together and give feedback on their experiences, new ideas for features which they would like to see implemented and have important discussions about industry challenges.
Considering social distancing restrictions, attendees can decide whether they join the user forum virtually or in person.  Virtual access on the day will be fully participative. We will be running Q&As and Live Polls throughout the event, supported by a conference app.
For those attending in-person, exhibitions stands for partner products and our training services will be available on the day. As usual there will be a goodie bag and plenty of good stuff to eat and drink! If you haven't been to one of these events before, check out the video of the 2019 highlights.
We are looking forward to this long awaited catch up with everyone!
Event Registration and Access

 
In order to attend you will need to register, so if you haven't already done this please click on the button below ASAP.
We are using an event application, provided by CrowdComms to support both virtual and in-person attendees this year.  You can use this application as an online webpage or a mobile App (there are iOS and Android versions available).
Once you have registered, you will be able to login to the CrowdComms portal using the same email address. You will need to use the "Reset Password" link if you have not logged in before.
On the portal you can complete your profile, view the full agenda and access venue information including the all important food menu.
Agenda Highlights

 
The full agenda is available on the CrowdComms portal (use the button in above). Some of the highlight are:
A keynote speech from Gabriel Stroud, CEO, AssessTech: "Competence Management for an Integrated World"
Alice Barrett, Customer Operations, AssessTech explains some of the newer features of ACMS aimed at better integration between the modules.
We will have customer presentations from Paul Atherfold, Operations Standards, Greater Anglia and Pip Stone, Strategy and Development Manager, Eurostar about how they are using the systems in their organisations.
Hannah Washer, AssessTech, is going to explain what we are doing to facilitate better integration for Learning Management.
Gabriel Stroud will present a use case: "Using ACMS data to become pro-active in reducing incidents and improving performance"
And finally, Jools Enticknap, CTO, AssessTech will talk about our development road map.