News and Updates from AssessTech
These articles were written by us, our customers, our suppliers, journalists and anyone else with something to say about AssessTech and our contribution to Competence Management for a Safer Railway.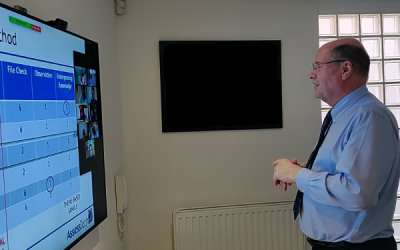 As one of the UK's leading training partners to the UK rail industry we understand how important it is for the safety of your staff, customers and the railway to maintain staff training and assessments.
We'd like to think we're pretty innovative in our thinking, so as a result of the Coronavirus live event ban, we quickly moved all our training courses to interactive video conferencing this week.
read more