DIGITALIZING RAILWAY OPERATIONS in the MIDDLE EAST
AssessTech specialises in delivering services particularly tailored to the Middle East Region.
We deliver the latest world leading solutions and services to freight, long distance passenger service and metro system operators, helping them to digitalize operations.
With our wide and varied experience of the current operational systems in place, we understand the challenges and shortfalls facing staff each day when planning, managing and running services. It is our passion to see continual improvement in rail safety and enhance our customers' operational efficiency. Our specialists understand the demanding conditions of the Middle East region and the unique set of challenges that this presents.
AssessTech supply Software as a Service (Saas) solutions to the railway industry in the UK, Europe, Middle East and Australia.
Introducing the PIER System, an integrated suite of applications to deliver digitalization for Railway operations.
PIER stands for PLAN, INFORMATION, EVENT, ROSTER. These are the four pillars on which efficient rail operations stand. The PIER System is delivered by a suite of applications that deliver functionality for each of these pillars, whilst also meeting the challenges of a remote workforce often working in an internet hostile environment.
Please watch the video to find out what PIER can do for your company.
DEVELOPMENTAL COMPETENCE MANAGEMENT 
This is at the heart of everything AssessTech does.  It's the basis of our approach to helping make the Railway a safer place.
Developmental Competence Management is all about putting the candidate front and centre of the process, focussing on their needs and encouraging them to own their own competence.  
By using a grading system and focussing on areas for improvement Assessors can inspire Candidates towards professional and personal development and gain huge benefits for the business along the way.
AssessTech are pioneers of this approach - find out all about it by reading our blog article.
ASSESSTECH SOLUTIONS for COMPETENCE MANAGMENT
AssessTech is a technology and training company specialising in all aspects of Competence Management for the Railway Industry. 
We believe in Developmental Competence Management, which is a continuous process that achieves lower business risk and a reduction in incident rates through targeted training and development of people.
We supply Software as a Service (SaaS) solutions to Train Operating Companies, Freight Operating Companies and Engineering Companies within the Railway Industry, giving them better visibility of their competence related data, which, along with complementary training and consulting, means they are better able to assess risk, manage incidents and target spending accordingly.
AssessTech offers a range of products. These systems are designed to work individually or together to help you manage all aspects of competence. They are all delivered using a Software as a Service (SaaS) model and as such are fully hosted, managed and supported systems.

The AssessTech competence management system is our flagship product for managing competence in a safety critical environment.
It has modules for Assessment, Incident Management, Licensing, distributing and signing Bulletins, conducting fitness and fatigue Checks and a Forms application for collecting data.
The other systems below work with ACMS to provide an integrated eco-system for managing competence and safety. Good competence managment relies on and impacts training (Learning Managment) and both of these are closely linked to risk management, especially when it comes to incidents and investigations.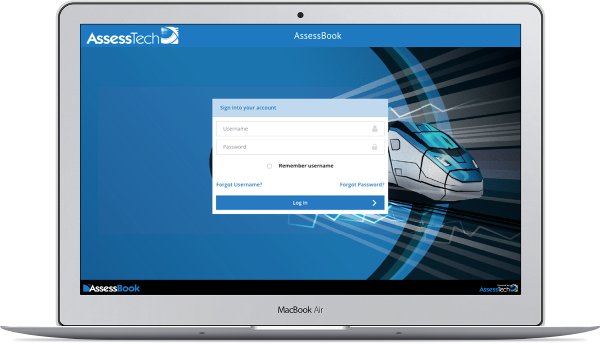 An online learning and development platform, where you can host e-courses, conduct knowledge checks and track learner progress.
A private online video hosting service where you can store all of your company videos and action users to watch content appropriate to their role.
Please subscribe below to receive our newsletter.