Huge opportunities to improve competence management processes in Australia and New Zealand
Freight, passenger and light rail operators across Australia and NZ have yet to be introduced to the benefits of electronic competence management and the transformation it can make to systems, processes and the overall assessment of staff.
Many rail operators across APAC rely heavily on out-dated paper based methods, which can lead to inconsistencies, errors and inefficiencies. There is currently no standardisation in the collection of data, fatigue management in rail regulation, nor the assessment process, which unfortunately can result in costly safety breaches and incidents.
The Australian Government has introduced the Australian Quality Training Framework (AQTF) which is the national set of compliance standards and essential conditions that the VET training provider must meet to become a registered training provider (RTO). This is the first step on the ladder in trying to standardise competence across the individual states of Australia.
The UK is an exemplar in this area, with AssessTech's eCMS technology (ACMS) being the leading electronic developmental competence management system, covering 85% of the UK rail network. UK customers include customers such as Great Western Railway, Northern, Southeastern, Greater Anglia and Heathrow Rail. It is also being used by international customers including Saudi Arabia Rail, National Express in Germany and Eurostar.
Electronic developmental competence management concentrates on putting the candidate front and centre of the process, focussing on their needs and encouraging them to own their own competence. This is best achieved through the use of industry aligned technology which embeds standardised processes alongside essential data, analytics and reporting to monitor operations.
We recently videoed Sally Brinkley, Director of Operations at AssessTech, about the company's experiences in the UK and how these will translate for Australia and New Zealand.
The video can be viewed opposite and includes:
An introduction to AssessTech and their products
An overview of electronic competence management
What is developmental competence and how does it benefit rail safety?
A description of ACMS, how it works and its benefits
The Software as a Service (SaaS) model
Customers AssessTech works with
Expansion plans for APAC (starting in Australia and New Zealand)

 
In a recent interview about Eurostar's adoption of ACMS, Sandrine Nourrissier, Operations Safety Compliance & Quality Manager at Eurostar said:
"The data provided from ACMS is precise, accurate and intuitive, so we have everything we need to carry out our job better. We spend significantly less time managing the system which enables us to focus on managing the competence management process better.
The team at AssessTech are excellent. I find them approachable, knowledgeable, positive and nothing is too big a challenge. I'm looking forward to developing an excellent working relationship with AssessTech going forward as our electronic competence management partner."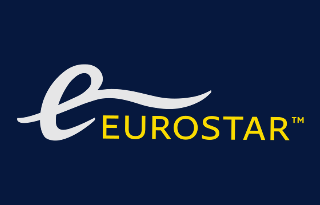 Benefits of the AssessTech approach
Improved Performance – People become more competent over time by focusing on their own development needs through access to linked learning materials and the assessment grading system. They feel empowered because they own their competence and know exactly where to focus; and they stop dreading assessments.
Improved Visibility and Confidence – A company deploying a developmental approach has a very good idea of its level of competence. This data shows the learning state of the individual as well as groups of people within its organisation, and it can be used to analyse the effectiveness of training.
Reduction in Incident Rates – Performance issues are dealt with pro-actively, before they cause incidents, instead of reactively in response to an incident.
Cost Savings – Incidents are expensive, inefficient training is expensive, writing and managing competence development plans for candidates that have "failed" is expensive – all these costs can be reduced by introducing a Developmental Competence Management system.