Can you 'street to seat' a freight driver in Australia?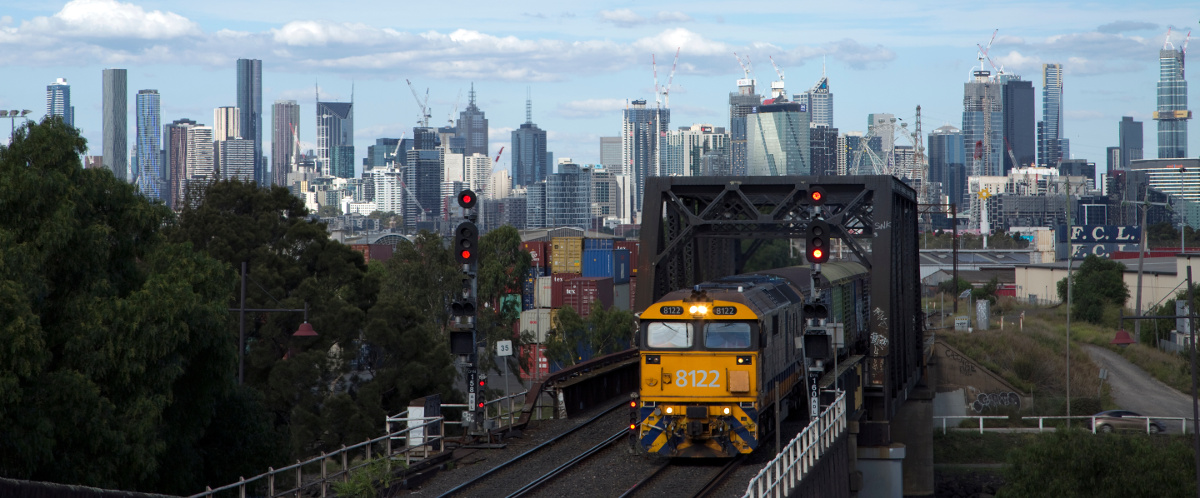 New freight train drivers in Australia face multiple challenges during their training.
There is a huge difference between driving passenger v's freight trains.  Freight train drivers face external and internal factors such as:
challenging weather conditions
difficult topography
regional variations in operating rules/procedures; and
signalling systems.

  
The driver is fully responsible for the safety of the entire train, including its integrity and smooth operation.  This limits the amount of consumable wearing parts and fuel usage, without damage to the trains drawgear equipment.
The phrase 'street to seat' is used when a new driver joins the railway industry without any prior railway experience, possibly from an unrelated profession. These individuals will go through standard training requirements which allows them to get into the cab relatively quickly, without the years of practical knowledge of experienced drivers.  They may drive effectively if everything (including their driving) is consistent and there are no out-of-course situations, incidents or processes that require multi-tasking.  However, the lack of wider experience, knowledge and know-how becomes an issue if something goes wrong, and they must rely on their own judgement.  This can have an adverse effect on safety and operations.
Drivers who have worked for an extended period in the railway industry and enter the training programme from a traditional route, gather intelligence from the trains environment, they acquire knowledge from being involved in operations and from working alongside experienced staff. This ensures they know how to cope in an incident or unusual situation.  For example, experienced drivers will know the difference between driving a passenger train -v- a freight train, heavy haul and various braking systems.  Some freight trains may be 3 km long and weigh up to 40,000 tonnes and the driver needs to know how to cope with this as the train will be unforgiving in times of difficult driving conditions or an incident.   
Graham Force, APAC Business Development
AssessTech's APAC Business Development Manager, Graham Force has been driving freight and passenger trains for over 30 years in 3 different countries often coming across new drivers who find themselves in this situation.  Graham said,
"Driving a freight train is very different to driving a car, bus or even a passenger train.  Experience and knowledge only come when individuals have been involved in an incident or have been subject to difficult driving conditions.  It is so important to these individuals to learn from other experienced drivers and focus on their key areas of learning to ensure they upskill themselves in the right areas."
Cracks are already appearing and if changes are not made now, significant problems will arise over the next 4 years. The average age of train drivers in Australia has been rising, resulting in skills shortages in some areas and operators are trying to actively encourage younger people to enter the industry.  There is an immediate need to improve the learning and development process to support new drivers and use more experienced individuals to mentor new candidates. The type of learning also needs to be redefined and become more robust.  Increased focus needs to be put on a blended learning approach, where new drivers spend lots of time out with experienced drivers, learning on the job, mixed with classroom and e-learning.  Competence Management in this situation is essential and a developmental competence approach, with a grading process at its heart is key. The amount of learning for a street to seat driver is significant. The focus is to highlight the elements a street to seat driver doesn't know and get them to focus on these key areas by breaking the learning up into individual pieces and through a grading system, focus on the elements they don't know by applying a blended and practical, hands-on learning approach.
As candidates come through this process, it will be essential to analyse all the data generated to determine was the training effective, was it useful, what percentage passed etc.  This knowledge is key to create an effective, practical training process.
Gabriel Stroud, CEO of AssessTech said,
"There is a huge opportunity to upskill drivers in Australia by creating training modules that enable trainee drivers to experience every incident throughout the training process. This focused training will result in experienced drivers who have had hands-on practical scenarios making them efficient, confident, and competent at dealing with incidents. Putting these processes in place now, will ensure that in 4 years' time, when we lose the more experienced drivers, there are robust processes in place to replace them"
To find out more about solutions to your 'Street to Seat' challenges, speak to our Australian expert Graham Force.