AssessTech exhibiting in the British Pavilion at Middle East Rail 2022
AssessTech are excited to announce that we will be joining the cohort of companies exhibiting in the British Pavilion at Middle East Rail taking place on 17th and 18th May in Abu Dhabi.
Huge investment is being poured into infrastructure and engineering within the Gulf Cooperation Council (GCC) to link the region with heavy rail networks.   However, there is still heavy reliance on legacy operational systems driven by phone and email processes.
 Businesses in GCC have highlighted their aspirations to move towards a more digital environment, focused around the use and application of data.  Used in the right way, the data available across rail networks will help maximize resources, provide clear visibility into operations, and move GCC rail companies towards realizing the full potential of an integrated next generation network.
We are exhibiting at Middle East Rail so we can talk to businesses in GCC about the opportunities a fully digitalised rail network would bring them.  Our Middle East Business Development Associate Kirt Barooah will be there showcasing our range of digital solutions for railway operations including:
An electronic competence management solution
An online learning and development platform
A private online video hosting service
To manage all governance, risk and compliance activities online
A real-time, integrated enterprise back office solution to plan, manage and run all aspects of daily rail operations
An 
enterprise data collection platform that provides workflow for multi-part forms and secure messaging
A real-time application that, combined with RF tags and readers, automates everything from consisting a train and locating assets to scheduling maintenance
The Middle East Rail show attracts railway professionals from freight and long distance passenger service to metro system operators and we want to demonstrate the impact our digital solutions make to transform legacy operational systems.  It's great that so much investment is going into infrastructure and engineering in the region, but without the operational systems in place, safety on the railway will remain a huge issue.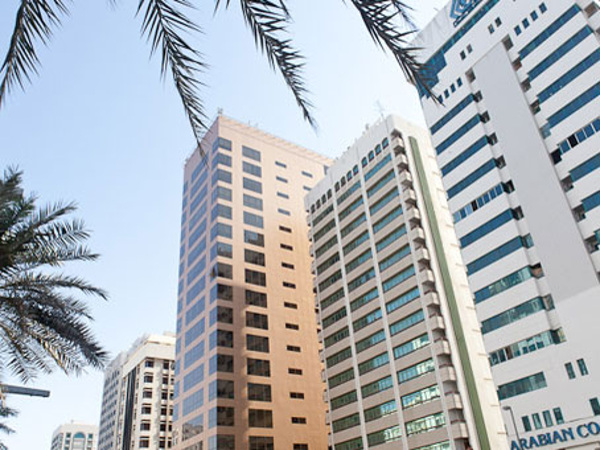 AssessTech Middle East Office
We have recently launched a new regional office in Abu Dhabi to support our expansion plans in the region.
If you are attending Middle East Rail and would like to arrange a time to speak with Kirt, contact him on kirt.barooah@assesstech.com