Greater Anglia – a smooth transition to paperless competence management
Senior Operations Standards Manager at Greater Anglia, Paul Atherfold provides an overview of the key elements of his upcoming User Forum talk on 'paperless competence files'.
This year's User Forum will be a hybrid event taking place at The Woburn House Conference Centre in London on Thursday 18th November 2021. 
Ahead of the User Forum we spoke to Senior Operations Standards Manager at Greater Anglia, Paul Atherfold to provide an overview of the key elements of his talk, 'paperless competence files'.
Over the last 18 months, Greater Anglia have been on a mission to remove the paper-based processes from their organisation and store all 800 driver records electronically to ensure they are more secure from a GDPR perspective, password protected and authorised. The drivers behind this transition were to make the business more efficient, reduce costs and ensure they were GDPR compliant.
Greater Anglia on their move to a paperless future.
During his talk Paul will share insights into how they worked closely to add new features to be allow the smooth transition of this process.
Specifically, Paul will discuss:
Their new medical tab
Use of the supporting documents tab
A new publications and equipment tab
A tab to record mandated incident mitigation techniques
Use of the aBulletin module
Use of the forms function
Paul said,
"We are really maximising ACMS now to manage our competence management process.  Thinks like audits can now be done without leaving the office, a massive cost and time saving efficiency for Greater Anglia.  Bulletin has been a game-changer as we can update our policies as required, highlight the changes to our staff and have it signed without the need for printed paper.  We are also making significant use of the Forms function and no longer have filing cabinets with paper records.  As well as the security, cost and efficiency savings, ACMS is helping us become a much more sustainable organisation by reducing our carbon footprint."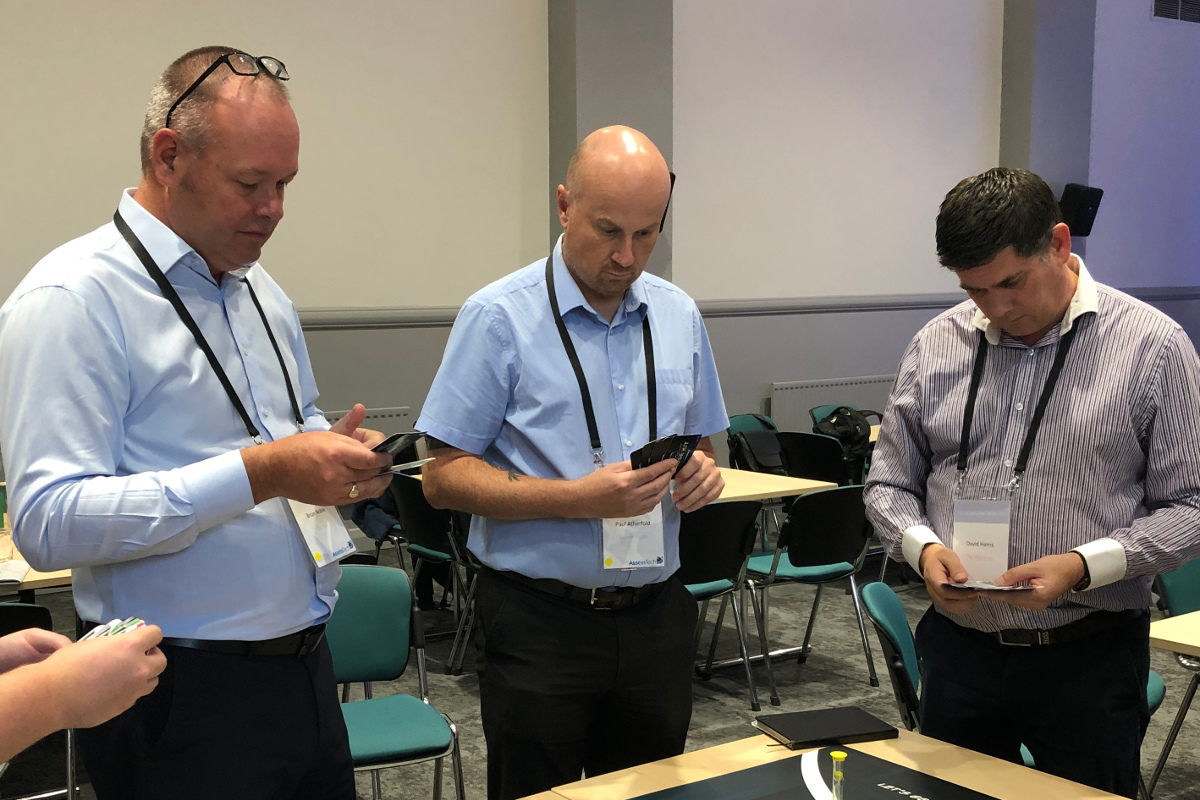 Paul Atherfold (centre) at our User Forum in 2019
Paul will be speaking at this year's User Forum at Woburn House in London at 10:40am on Thursday 18th November.  If you haven't yet booked your place, find out more and register here.