MTREL managers receive training in safety and investigations
MTR Elizabeth Line station and driver managers recently attended AssessTech's Managers Safety and Investigation Course to gain a good management background knowledge across a number of key areas. 
The aim of the course is to help new (and existing) managers to proactively manage safety and take steps before incidents happen.   There is a key focus on considering how relevant industry standards are compared to a company's own standards. The first two days of the course are focused on risk management and the second half of the course focuses on investigations.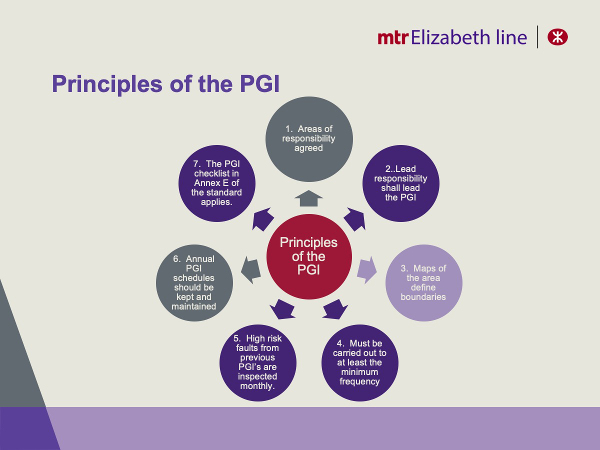 Areas covered include:
Risk Assessment
Fire Safety
On-call Duties
Planned General Inspections (PGIs)
Help with Investigations
Exploring industry standards
The course is a mixture of workshop training and onsite training where candidates undertake PGIs and risk assessments on the job. Candidates benefit from: 
A greater understanding of the processes involved
Practical expose to PGI to enable them to see how it works in their own company
Practical exercises carried out on the MTREL app
Being able to compare their own business standards to rail industry standards.
Feedback from MTR Elizabeth Line staff who attended the recent course
"I thoroughly enjoyed the course.  It provided an excellent grounding to remind me of what I am responsible for in my day-to-day job and the internal and external standards to which my team and I must adhere to.  It provided an excellent opportunity to discuss all aspects of safety with others from across the rail network.  We now have plans in place to explore safety in other stations on a weekly basis."
"Being an engineer, I consider the course from a slightly different angle.  The information around the HR investigation and safety aspects has been really useful to highlight the underlying factors and the PGIs have been extremely helpful. The course has provided me with the confidence that I am doing things right, however there are areas that we can improve upon."    
"The investigation module was by far the most relevant part of the course for me.  It will provide my driver managers with an excellent understanding of what they should be looking in an initial investigation interview.  It will help structure the investigation within the fact finder much better, reducing time and effort required by the driver managers themselves to complete the documentation, and also for myself and the head of operations standards."
If you are interested in a bespoke Managers Safety and Investigation Course tailored to your own company's standards, get in touch with our training team.